Mary-Jane Persson Artist and Teacher
The movement in my art is influenced by my experience of life which is never static but ever changing. I express this through the flow of my paintings…"
Mary-Jane Persson
Mary-Jane Persson became interested in art in her late teens during her time after school. She moved from Johannesburg, Gauteng, to Durban, Natal, where she studied Fine Art. She majored in painting and ceramics and qualified in 1996. Since then, Mary-Jane has moved back to Johannesburg where she has her own studio as well as a private Art School in Honeydew. She teaches painting, drawing and printmaking and runs both weekly classes and part time art courses. She teaches adults and children, encouraging each individual to bring out their own creativity.
Mary-Jane has spent many years learning and mastering various art mediums from oil painting to ceramics, printmaking to pewter and stained glass. In her own personal studio, Mary-Jane continues to grow as an artist every day creating in all different mediums. Her preference is to work on large scale projects ranging from giant oil paintings to sculptural ceramics and printmaking.
Mary-Jane has sold her art world wide and has exhibited in many galleries in South Africa.
Mary-Jane loves to paint forest scenes and expansive landscapes that can envelop the viewer as they stand in front of the canvas. These paintings stretch beyond their boundaries, losing the viewer in the texture-filled brushstrokes, allowing one to get carried away in the story scene. The paintings come to life and the journey begins…
"I am fortunate enough to live on a peaceful 10 acre property in Honeydew, where my view extends to the distant Krugersdorp Hill, with only trees, veld, river reeds and tranquil water in my sight. All of this inspires my paintings of landscapes and abstract art which extend past their boundaries on the canvas. My colours are influenced by the nature surrounding me and the magnificent African sunsets which I see clearly each evening…
Art is my passion…any and every form of visual art" Mary-Jane Persson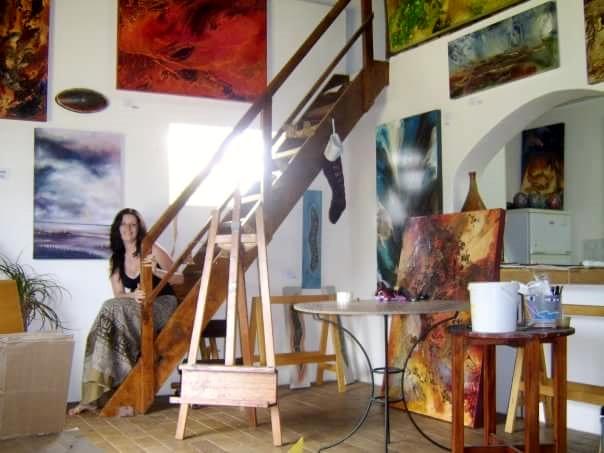 Inside my private studio



View from my teaching studio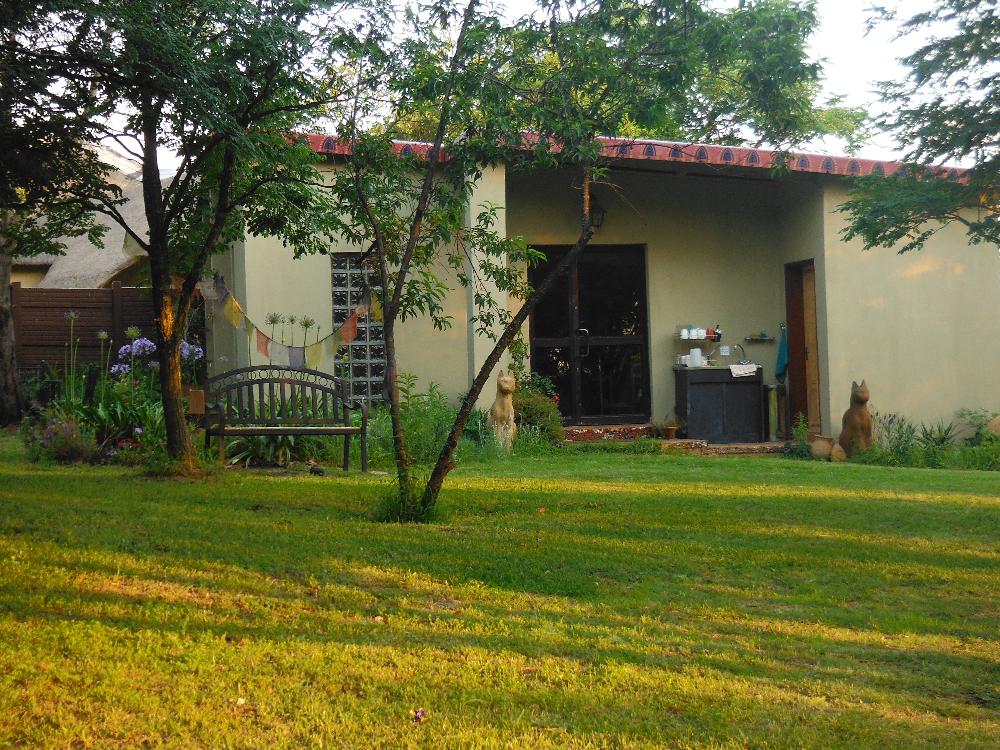 My teaching studio